unicable
Best data cabling in London & the South East
unicable are a leading infrastructure installation business with 20 years of experience in commercial fit out and M&E projects.
We can assist you with the design, installation & maintenance of copper and fibre structured cabling systems.
Working with best-in-class manufacturer partners, we offer a professional and customer focused service at competitive rates.
Services
Copper & Fibre Design and Installation Patching, Fit Out, Data Centre Connectivity and Racks, and Consultancy Services.
Health & Safety
Our staff are well versed & qualified in the correct & safe working on construction sites and in Clients Buildings.
Environmental
Our selection of materials and all aspects of our operations, we are striving to be as environmentally responsible as we can.
Enjoy a friendly and hassle free service
Our customers use us and recommend us to others because we deliver on time, on budget, every time (with zero snags).
Take a look around our website to see the types of cabling solutions we offer, and then get in touch with one of our team today to make an appointment.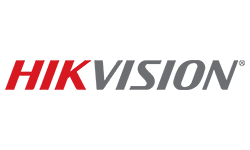 We offer a vast range of services to meet the everchanging business requirements of our clients
Through partnership with leading manufacturers and suppliers, we offer end-to-end solutions.
All works are fully tested and compliant with the latest relevant regulations or controls, and are carried out at your convenience. And afterwards, we don't immediately move on to the next project in a mercenary way; we offer you ongoing support. So, you can enjoy peace of mind knowing our team is only ever a phone call or e-mail away.
You will love our Client-Focused approach
We've established strategic partnerships with a number of market leaders in technology. Our team can boast many years combined experience designing, supplying and installing cabling systems that help businesses and organisations to operate as efficiently as possible, to prosper, to grow… their cabling requirements completely taken care of.
We have successfully delivered solutions to banks; insurance and finance companies; schools, colleges and universities; hospitals and health centres; law firms and solicitors; and all kinds of other London and South East-based institutions, organisations and businesses.